The Future Of Cars: Autonomous, Connected, Electric and Shared Vehicles
August 10, 2020
2023-09-06 14:35
The Future Of Cars: Autonomous, Connected, Electric and Shared Vehicles
The Future Of Cars: Autonomous, Connected, Electric and Shared Vehicles
Automotive experts say that by 2030, 50% of all passenger vehicles will be hybrid or battery powered.
Future vehicles will be more Autonomous, Connected, Electric, and Shared (ACES). Remember this acronym, as it will be widely used in the elements of the mobility future. The global warming reduction targets to decrease emissions are the driving force for this paradigm shift. Vehicle electrification is not the only revolutionary increased levels of autonomy, connectivity and car sharing will also influence future vehicle design.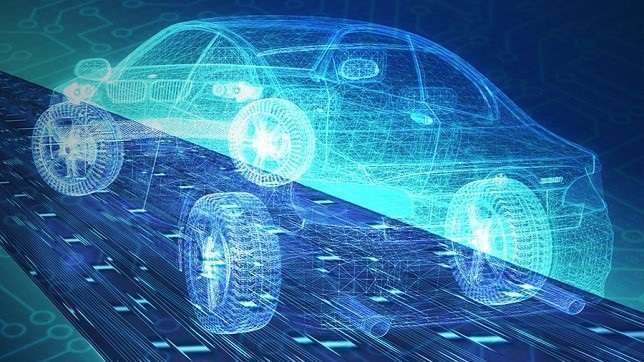 Autonomous
Auto and Tech companies see the future and are rushing to develop and find their place in a new mobility industry. Many in the industry feel the ability to develop this new technology and use it to secure a spot in the new mobility future is an existential issue for traditional auto companies. Longtime leader OEMs are facing huge IT threats to their engineering capabilities and many experts say that carmakers' software development costs will double over the next 10 years, with the outlay for autonomous driving solutions estimated to be the costliest. In the future, carmakers will essentially become more of software manufacturers for mobility which along with convenience will also ensure safety of the users as a malfunctioning software in a car could potentially kill people.
Connected
The connected car is the trending buzz word and to have dominance in the new mobility sector, Auto and tech companies are racing to drive on higher ground. Consumers now expect in their vehicles a robust interface similar to what they have on their mobile phones. There is competition to develop not merely the robust interfaces consumers want, but business models and the technology necessary to support them that enable services that consumers will find useful and capture their imagination. Connected vehicles will generate vast, almost unimaginable, quantities of data. The industry push is on to find a way to monetize that data.
Electric
Governments throughout the world are concerned about global climate change and are increasing limits on greenhouse gas emissions. Auto manufacturers face the dire technological challenge to decrease the costs of the battery and to improve charging times. Investment in developing new supply chains around batteries is also the need of the hour also charging infrastructure is needed, for widespread EV adoption. Governments in many locations are incentivizing consumers to purchase EVs.
Shared
The sharing economy is another trend that is picking speed and is a consequence of increased mobile connectivity. Mobile connectivity is more than just a means to connect buyers and sellers, it also provides new ways of establishing a trust to facilitate an exchange.
Today's consumer habits and mobility expectations have increased as they embrace comfort, convenience and safety through digital experiences along with following their ideologies of being a socially conscious customer. The growing awareness of the effects of fossil fuel production and use has driven car manufacturers to heavily invest in the research and development of electric vehicles. This has resulted in varied innovative business models and new entrants into the automotive industry. But there is a glaring concern and a mammoth task for the leaders in the new mobility space which is the skill gap and lack of engineering talent in the EV sector.
As per the automotive mission plan 2026, the automotive sector could soon become one of the largest job-creating industries by creating an additional 65 million jobs.
Experts predict that over the next two decades
Worldwide electric vehicle sales will rise from 2 million last year to 56 million by 2040.
Electric cars will soon overtake (IC Engine) cars as EVs are close to matching the cost of gasoline and diesel-powered cars and are even cheaper to operate. The skills and talent needed for these jobs are rapidly evolving as the industry is increasingly moving towards automation and digitization. The auto sector is looking for mobility engineers, battery & high voltage experts, material scientists, and top tech talent in embedded software design, artificial intelligence, machine learning, IoT, data science, and analytics. There's a huge shortage of talent today and the need for upskilling of present automobile engineers to the fundamentals of electrical and electronics. Some of the top domains where there is a huge demand are Electric vehicle design – motors, converters, inverters, battery management systems (BMS), Automotive electronics – embedded systems, Functional safety, AUTOSAR, Systems engineering (MBSE), ALM, System modelling (Simulink & MATLAB), automobile cybersecurity, data science for engineers, (AI, ML, DL), IoT and digital /smart manufacturing. Increasingly, the lack of trained personnel is becoming a huge concern, & on the other hand the auto manufacturers and universities also need to ensure that the existing workforce is upskilled and ready to cater to the changing demands of the EV sector.
Since the demand for EV outstretches its supply, companies face stiff competition in getting the right talent for their EV initiatives. Efforts should focus on building in-house talent through training programs. In the long run, companies should look towards building talent from within rather than acquiring the talent. In the direction of budding students' talent, engineering colleges need to introduce specialized courses and tie up with experienced industry trainers and EV training institutes that are helping engineers be skilled for the all-electric future. Multiple organizations these days are developing the technology and the curriculum to train engineers to be industry ready with upskilling and reskilling programs.
I GET IT from Tata Technologies. Tata Technologies Limited (TTL) is a global product engineering and digital services company focused on fulfilling its mission of helping the world drive, fly, build, and farm by enabling global OEMs and their ecosystem of partners across the automotive, industrial machinery, aerospace, and adjacent verticals engineer, manufacture, and realize better products, as well as help them drive efficiencies in their businesses. We have over 25 years of engineering experience in industrial and mechanical design software, electrical mobility, ADAS, PLM, Cybersecurity, etc. We are a global team that enables our client's and their engineers to dynamically prepare for the future of Electric vehicle technology.
We are building best in class ACES courses with the best industry experts and some of the largest manufacturers around the world in order to produce the doyens of the all-electric future.
Talk to our experts on how we can help with Electric Vehicle engineering training needs today.
Reminder –
If you like this blog please share it using the below share this post button.