CAE Analyst
December 14, 2022
2023-04-10 5:53
CAE Analyst
CAE Analyst
Certificate Program
Build job-ready skills to help prepare you for a new career or role. Learn the essential skills needed to design automobile components using the design applications used by automotive manufacturer. Get started and create your custom learning path now!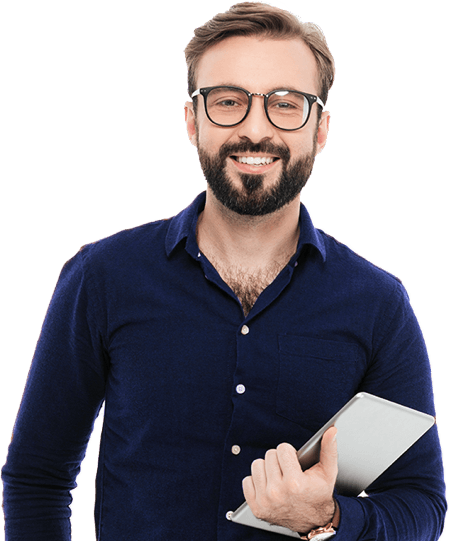 Overview
This learning program will focus on teaching the design skills needed to become an CAE Analyst. CAE Fundamentals is a free, self-directed training course that helps you to master the basics of computer simulation and numerical methods. Through this course you will learn the basics of Computer Aided Engineering - the fundamentals. Topics like the definition of CAE, its different sub-fields, and the usage will be explained. Furthermore, this course gives an insight into methods of product design in practice and teaches how to apply theory to real-life applications.
Any design engineer interested in learning design in CAD softwares.
Learn the fundamentals of FEA and the use of Simulation packages in various CAD tools.
Mechanical Engineering students looking to become experienced in mechanical design.
Experienced engineering professionals looking to upskill their design engineering skills.
Experienced engineers transferring to a new CAD tool or interest in switching to design engineering.
Additional Features Included
Complimentary industry courses included for free.
Certificate from global PLM leader at Tata Technologies.
Complimentary training courses on Engineering Fundamentals topics.
Live webinars and recordings from industry experts.
Learn valuable design skills
basically any manufacturing company.
i GET IT presents a Certification Program in Computer Aided Engineering Analysis. This program provides you with the most flexible learning environment possible. This program is offered as a self-paced program often referred to as asynchronous online program which is time-independent, meaning that it can be accessed 24*7 within the defined tenure.
This program can be accessed from multiple devices which make it easy to learn on the go. Lectures that are pre-recorded or slide presentation with voice-over commentary and industry level based basic to advanced level assessments that foster student to student interaction and help to improve the learning curve.
The Certificate Program comes in two options that are shown below.
As part of the CAE Analyst Role, there are two levels of training you can select.
The Product Design Essentials package is designed to teach users the essentials of using a selected CAD software application. The learning path will take you through a fundamental understanding of the user interface and basic functions, creating a sketch, working with part models, assemblies and other essential topics.
The Advanced Topic package provides access to all the remaining CAD topics in your selected software. This will include specialized and advanced topics such as MBD, Routing, Simulation and others. In addition, you will be able to access our popular industry topics listed in the chart below. Finally, you will gain access to our FEA Fundamentals course for refresher on the topic.
After reviewing your options below, select the Configure My Plan button. This will take you to our SkillAdvisor and guide you through the configuration process. Based on your configuration, you will be presented a special price offering!
Getting Started with SkillAdvisor
If you are looking for an customized plan with multiple courses.